ABOUT US
A Partner to Meet Requirements and Exceed Expectations
At Aviation Training Consulting, nothing is more important than going above-and-beyond for our customers. We know exactly what it takes to complete a mission, and we recognize that delivering what our customers ask for is just the beginning. Combining integrity with superior client service and unparalleled ingenuity ensures that our aviation consulting solutions are always of the highest quality. Why? Because trust is earned, not given.
By hiring seasoned and proven veterans for aviation consulting, training development, and engineering, we guarantee that our solutions are reflective of the best practices and the latest technologies. With over 200 years of combined hands-on aviation experience, we are book- and field-smart to help you execute and find ways to achieve the impossible through our aviation consulting services. This empowers you with the depth of experience and trusted assurance to respond and execute any mission anywhere around the globe. While most organizations are trained to say no, ATC will always find a way to help you achieve your mission.
We do what's right for the customer.
We value values.
We provide superior performance and quality.
We are responsible and independent.
We are fast and flexible.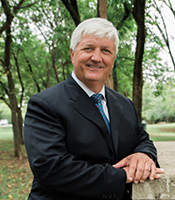 Robert Cox
President and Chief Executive Officer
Robert C. Cox is President and CEO of Aviation Training Consulting, LLC (ATC), based in Altus, Oklahoma. Aviation Training Consulting was founded in 2001, and is a professional consulting company specializing in pilot, aircrew, ground-crew, and maintenance training.
Mr. Cox attended the Air Force Academy in Colorado Springs, Colorado, graduating in 1984 with a degree in Chemistry.
Mr. Cox spent the majority of his Air Force career in training development and management roles. His most rewarding assignment involved standing up C-17 training systems for the Air Force. During this assignment, Mr. Cox developed his deep understanding of how critical a curriculum based training continuum was to the preservation of human and material assets in aviation activities. Upon leaving the Air Force, Mr. Cox assisted the Department of Defense in a study and analysis to determine how curriculum based training requirements could facilitate financial savings in new acquisition programs. From this analysis, along with Mr. Cox's extensive background in training management, it became clear that there remained a void to be filled in aviation training systems throughout government and the private sector.
In 2001 Mr. Cox formed his own company called Aviation Training Consulting, LLC (ATC) with the vision of producing world-class, client-focused, training systems that save lives. Clientele to date has included the United States Army, United States Navy, United States Air Force, United States Marine Corps, and the Medical Profession.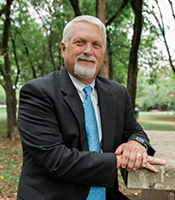 Philip Cox
Vice President Finance
Philip Cox is the Vice President of Finance and Chief Financial Officer for Aviation Training Consulting, LLC, based in Altus, Oklahoma. He is responsible for all financial management operations and serves on the executive council responsible for setting the strategic direction of the company.
Mr. Cox joined ATC in 2002 and has served several functions throughout the company. His knowledge and expertise in many functional areas within ATC has provided him with the capability to help advise Mr. Robert Cox. Prior to joining ATC, Mr. Cox spent over 15 years working in the consulting and information technology sectors for A.T. Kearney, Accenture, and EDS where he worked primarily in the operations and human resources areas.
Mr. Cox earned a bachelor's degree in Management and Administration from Southwestern Oklahoma State University.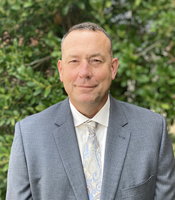 Kelly Hines
Vice President Domestic Operations
Kelly Hines is the Vice President of Domestic Operations for Aviation Training Consulting, LLC (ATC), based in Edmond, Oklahoma. In this capacity, he is responsible for overall strategy and operational activities of all Domestic Programs. Providing leadership of a highly talented workforce, with a demonstrated history of success working in the aviation industry. He is also charged with the design and execution of plans to strengthen the company's market positioning and cultivating effective customer relationships.
Mr. Hines enlisted as an Infantryman in the Oklahoma Army National Guard in 1985. He obtained his bachelor's degree in 1992 and subsequently commissioned as an Aviation Second Lieutenant in the US Army. He also holds master's degrees in history and strategic studies. His military career highlights include serving 10 years in Special Operations Command, multiple combat deployments to Iraq and Afghanistan, to include one as an Aviation Battalion Task Force and Forward Operating Base Commander, and he command the 110th Aviation Training Brigade at Ft. Rucker, AL. He was a UH60 Blackhawk pilot and retired from active duty in 2019 as a Colonel with over 34 years of service.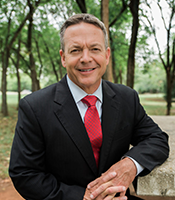 Dennis Stephens
Vice President International Operations
Dennis Stephens was named Vice President of Programs in January 2018. He is responsible for the execution of all company programs and projects. As a member of ATC's executive counsel, Stephens reports directly to the Chief Executive Officer and President of ATC, Robert Cox. A 10-year veteran of ATC, Stephens served as a Program Manager for multiple programs before being promoted to Director of Operations, and later to VP of International Operations.
After obtaining his Bachelor Degree from Northern Arizona University in Flagstaff, Arizona in 1988, Stephens was commissioned a Second Lieutenant in the USMC in May of 1988. He served 23 years as a CH-53E helicopter pilot. Military career highlights include multiple overseas deployments; two combat tours, including one as Squadron Commander, Heavy Marine Helicopter Squadron 462; and senior staff assignments at First Marine Expeditionary Force and Marine Air Group 11.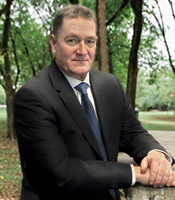 Michael Young
Vice President Planning and Development
Michael Young was named Vice President Planning and Development in December 2019. He is responsible for executive level capture activities and assisting in the development and implementation of corporate-wide business development strategies. As a member of ATC's executive counsel, Michael reports directly to the Chief Executive Officer and President of ATC, Robert Cox. Michael has been part of the ATC team for seven years and has contributed in a variety of positions – to include residing in Kuwait as the ATC Director of Operations for three years and two years as the VP for Corporate Operations.
After obtaining his Bachelor Degree from Presbyterian College in Clinton, South Carolina in 1988, Michael was commissioned a Second Lieutenant in the USMC. He served 30 years as a CH-53A/D/E helicopter pilot. Military career highlights include multiple overseas deployments; Squadron Commander, Heavy Marine Helicopter Squadron 464; and senior staff assignments at Second Marine Expeditionary Force and Marine Air Group's 29 and 26. He also served as the Assistant Chief of Staff for US European Command in Stuttgart, Germany and completed his military career as the Deputy Commander Naval Safety Center in Norfolk, VA.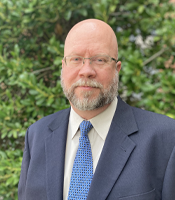 Troy Harter
Vice President Business Development
Troy Harter is the Vice President of Business Development, leads all sales activities and serves on the Executive Council for ATC. Leading a team of professionals and subject matter experts, he is responsible for execution of business pursuits, overseeing capture efforts, bid and proposals, teaming arrangements and business partnerships.
Since 2006, Troy led ATC's ISO 9001 certification, performed program management, contract administration, capture and proposal management, developed the corporate export compliance program, and led corporate initiatives for the implementation of Financial Improvement Audit Readiness.
He has a Master of Business Administration (MBA) degree with a specialization in International Business from Newman University, a Bachelors of Science in Management of Technical Operations from Embry Riddle University with a minor in Aviation Safety; and associates in applied science degrees in Aircrew Operations and Instructor of Technology and Military Science from the Community College of the Air Force.
Mr. Harter retired from the U.S. Air Force in 2006 as the Command Functional Training Manager loadmaster at Headquarters Air Mobility Command, Directorate of Operations. He has over 6,500 flight hours as a loadmaster on C-17 and C-130 aircraft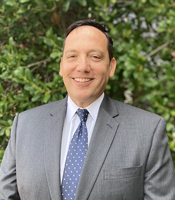 Frank Esquivel
Vice President Strategy and Government Relations
Mr. Frank Esquivel is a former US Government Business Executive, National Security Practitioner, Deputy CHRO and Deputy CIO, currently serving as Vice President of Strategy and Government Relations for Aviation Training Consulting, LLC (ATC). There, he leverages his experience as a cross-functional catalyst to accelerate ATC's organizational performance and growth through a breakdown of functional silos; cohesive planning, implementation and execution of corporate and business unit strategies; internal program assessment and evaluation; government and customer relationship management; and employee engagement.
Frank brings a wealth of public and private sector experience to ATC. His 34+ year career includes 10 years in the Federal Government's Senior Executive Service (SES) at the US Office of Personnel Management and US Department of the Interior, 19 years with the US Defense Intelligence Agency, and 5 years as a senior member of Deloitte Consulting. Frank served in the US Army Reserves, achieving the rank of Captain, and obtaining veteran's status for his service in Operation Desert Shield/Storm. He has three decades of global experience gained by living abroad 11 years, studying international affairs at undergraduate and graduate levels, and working in the US national security arena 19 years. He speaks Spanish and Portuguese.
Frank holds a Master of Public Administration from American University (International Administration and HR Management concentrations) and a Master of Science in National Security Studies from the National War College. He is also a graduate of the Department of Defense's first executive MBA-equivalent leadership program cohort known as DLAMP. He attended Harvard Business School's Executive Education on Leading Professional Service Firms and is a certified balanced scorecard professional.